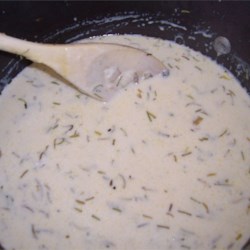 Welcome to From Coupons to Cuisine. Each week, I will use one of the grocery store sale flyers to create a dinner based on the sales for that week. The emphasis for each meal plan will be to create a dinner that is both healthy and frugal. Each meal plan I create will make the assumption that you have certain staples in your refrigerator or pantry. I will include links to recipes for your convenience.
This week, our healthy and frugal meal comes from the Big Y Deals and Coupon Match Ups 11/1 – 11/07/12.
I have a wonderful husband who willingly does most of the cooking.  Mind you, I can't send him to the grocery store because he has no patience for the deal seeking and coupon using, but he's very content to do the rest.  Hubby is from Kansas so meals are always very hearty.  You never go away from our table hungry!  What Hubby does not and will not cook is fish of any kind.  In fact, he can't stand the smell, so I stay away from making fish at all.  However, every once in a while, I get a craving and just NEED something fishy.  I use my mom's clam chowder recipe, which I actually think she lifted from one of her friends and then tweaked.  It's easy, delicious, and fabulous.  This is also a wonderful make ahead meal because it really does taste better the next day.
.
What's for Dinner?
Easy and Delicious Clam Chowder and Grilled Cheese Sandwiches
Shopping List (Based on a family of four)
 3 cans of Snow's canned clams  -$1.00 each
2-3 Russet potatoes  – 5 lb bag B1G2 free (1.34 each)
1-2 bottles of clam juice (8 oz.)
handful of fresh parsley, chopped – Optional (I only use this in the summer when I have parsley growing in my garden.)
WC American cheese 4.99 lb (silver coin)
Tomatoes on the vine 2.79 lb
Big Y Italian bread .99
From Your Pantry:
1 large onion
 2 -3 stalks celery
handful of baby carrots (I use regular and just slice them)
1 can evaporated milk
1/4 stick butter
salt, pepper, paprika, Herbes de Provence
Mayo
Putting it all together:
Clam Chowder
Drain liquid from clams  into a bowl and put aside to use later
Dice onion, celery, and saute in butter until golden; stir frequently. Put in pot.
Add cubed potatoes and chunky sliced carrots to pot.
Add the drained clam juice from the cans to the pot and additional clam juice so that the liquid    just covers the veggies.
Season with salt, pepper, paprika, and Herbs de Provence.
Cover pot and simmer until the carrots and potatoes are medium soft (5-8 minutes).
Add the chopped clams,  evaporated milk, and parsley.
Bring the chowder to slow simmer and cook for about 10 minutes; cool and refrigerate.
For maximum flavor, let the soup sit overnight for flavors to blend before serving.
Heat on low flame so soup doesn't burn on bottom.
Grilled Cheese Sandwiches
Assemble sandwiches with cheese and tomato.
Spread mayo on outside of one slice of bread  and place in skillet.  Grill until golden brown
Spread mayo on opposite side of bread and turn sandwich. Grill until golden brown and cheese melts.
This meal will cost you approximately $15.00 at the grocery store this week. If you add in the cost for the few other ingredients from your pantry, you have a fabulous meal for 4 people for about $18.00.

*This post may contain affiliate links. Please see my disclosure policy for more information.*