This post contains affiliate links. That means if you click on my link and buy something, I will earn a small commission from the advertiser at no additional cost to you. This is one of the ways I keep my site free for everyone to use!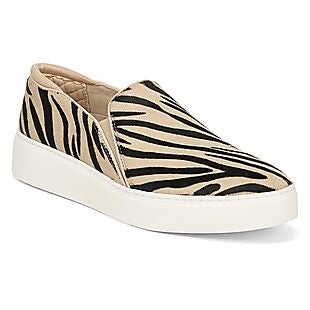 Check out this selection of Dr. Scholl's shoes for women and men, which drops to $29.99 or less per pair at Zulily. Shipping starts at $5.99, but when you place an order at Zulily, you'll get free shipping on subsequent orders for the rest of the day. Even better, when you spend at least $20, you'll get 10% off your order when you apply the code BD10ZU2051 during checkout. For example, these Zebra Dazed Leather Slip-On Sneakers, originally listed at over $100, drop from $29.99 to $26.99 with the code. The next best price is at DrSchollsShoes.com, where they go for $52, and nearly all other sites are charging over $89. Shipping times vary, so be sure to check the product notes for details. 
---
Posts You May Have Missed.
*This post may contain affiliate links. Please see my disclosure policy for more information.*